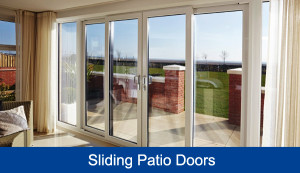 Whether you're looking for a brand new patio door to provide better access to your garden, or you're looking for a replacement door, you'll be amazed at how different our range is from other patio doors on the market.
The built-in brushes gently sweep away any minor debris each time the door is closed, aiding its silent action and helping it to maintain efficient operation.
With fully sculptured features providing a beautiful finish and ultra-slim sightlines ensure you enjoy the maximum amount of natural light in your home.
And with a range of colour and handle options, you can personalise your patio doors to match the rest of your home, making it seem like they were designed just for you!
We've meticulously tested our patio doors to ensure that they not only meet, but exceed the applicable weather performance British Standards.
We make sure all mechanical parts will stand up to the repeated operation necessary for daily living by subjecting our patio doors to a tough regime of robot cyclic testing in our purpose-built laboratory.